Disposable Face Guard 3 Ply Non-Woven Fabric - 20 or 40 Pack
THINGAMABOBS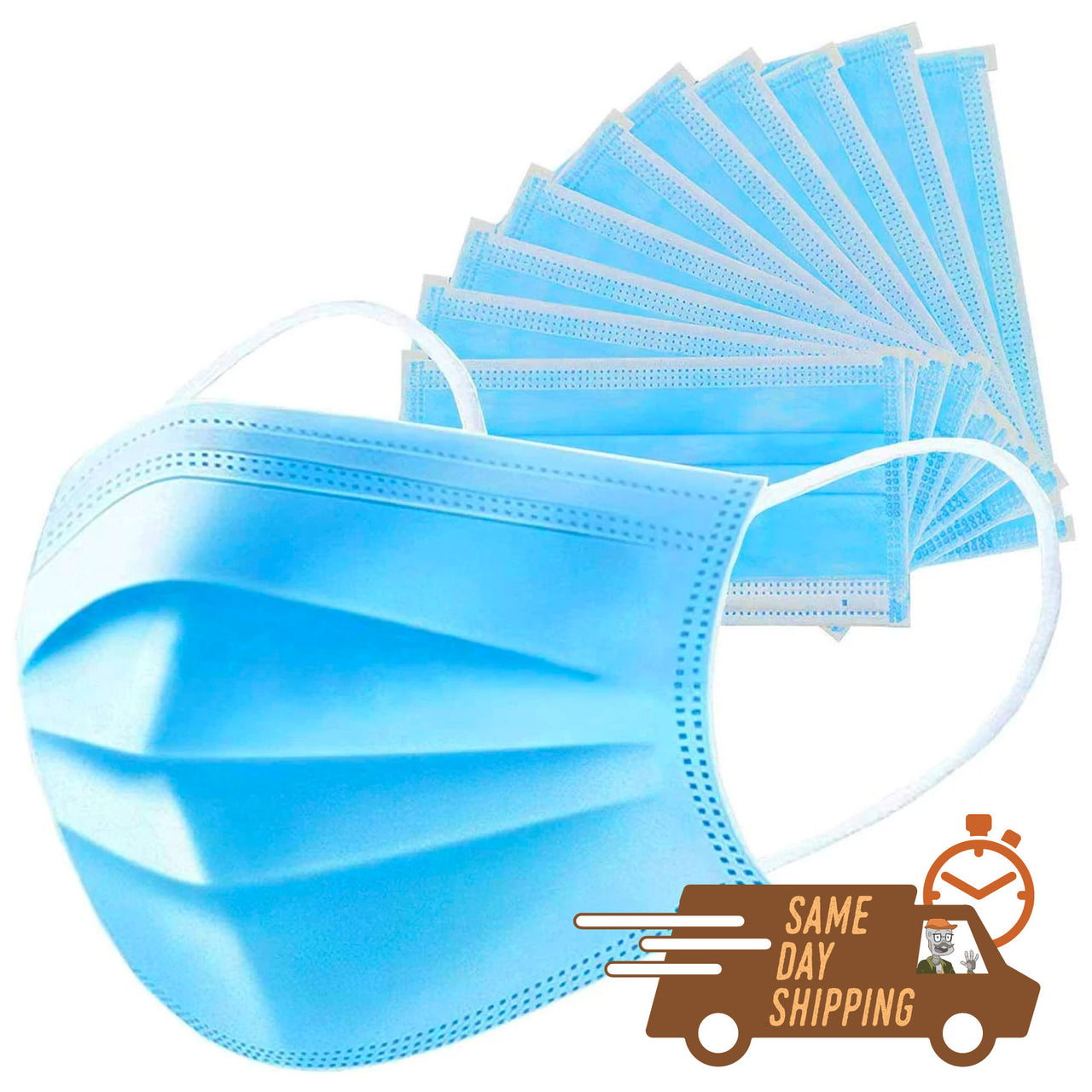 Disposable Face Guard 3 Ply Non-Woven Fabric
Disposable face guards protect against dust, pollen, smoke and other unseen airborne substances. Great for general use, travel or outdoor work applications. The masks are made of 3 layers of high-quality non-woven fabric, moisture-proof with a strong filtering that's soft and comfortable.  Fits nearly any face size with a stretchy elastic ear loop and adjustable embedded nose clip. The face cover is built to cover the nose, mouth and chin all while providing a soft and comfortable experience.  Other uses include gardening, industrial produce, pet grooming, nail salons, kitchen, cleaning work, travel, shopping, kitchen and more!

Specs
Comes in a pack of 20 or 40 disposable face guards.
8 x 4 x 1 Inches
Free Shipping
Ships via USPS via San Diego, CA.

Same day shipping on orders before 10am PST Monday - Friday.
Return Policy - This item cannot be returned. All sales are final.
WARNING: For CA Residents
Online Shopping You Can Trust
Thingamabobs is based in San Diego, CA. We are real people behind this site, and we care a lot about our customers.  We have a quick response time and treat every customer inquiry and concern individually.  If you have questions about our products, ship time, returns, anything … just send us a message! You can email me directly at
Bob@Thingamabobs.com