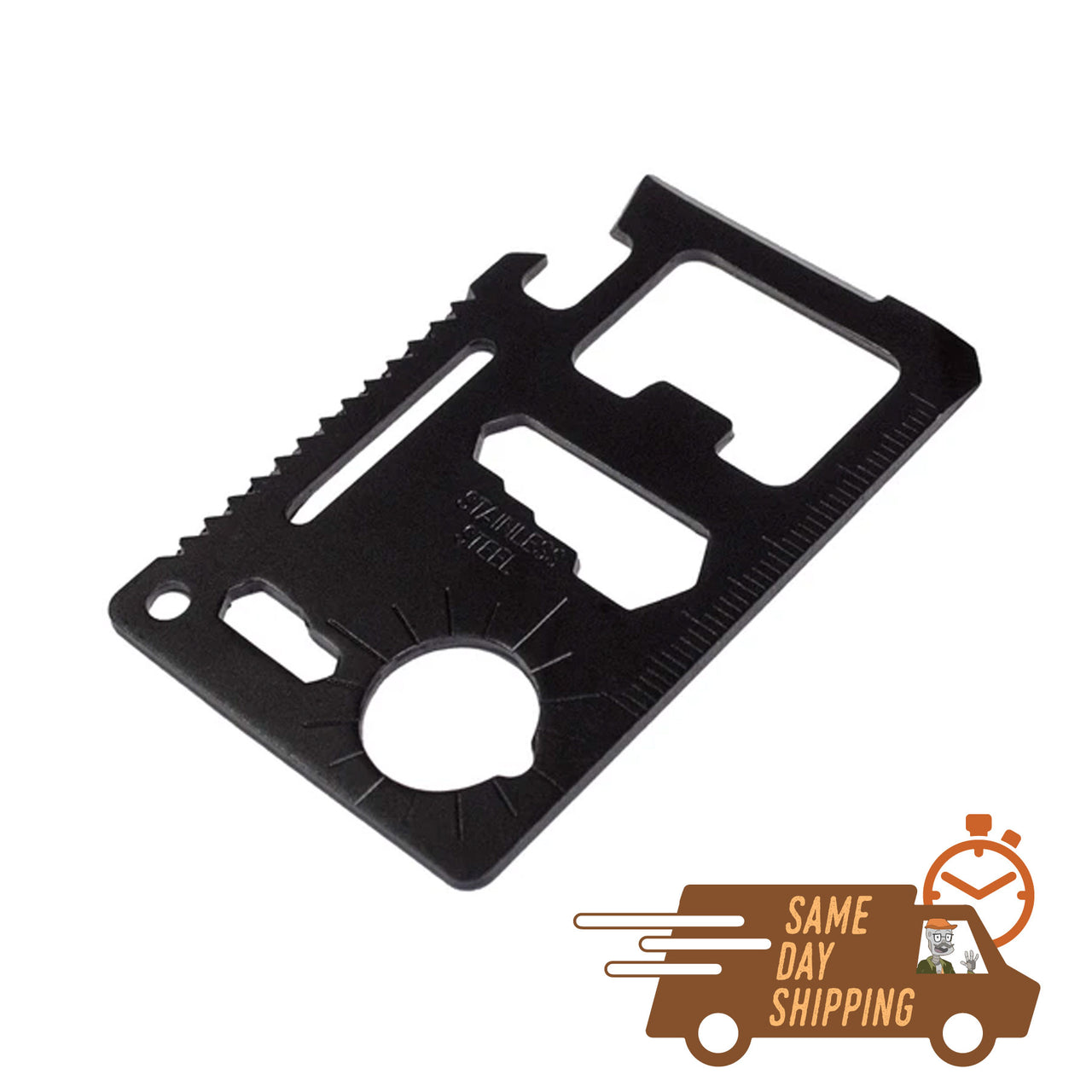 Wallet Multi-Tool
This stainless steel credit card sized survival tool easily fits in your wallet, pocket, purse, or a small compartment. Comes with a matte black finish.
11 in 1 Multi Tool:
Screwdriver
Ruler
Knife Edge
Can Opener
Bottle Opener
Saw Blade
Butterfly Wrench
4-Position Wrench
Key Ring
Wrench
Ancillary Direction Indicator: can be used in place of a compass to determine due north in a survival situation.
A protective sleeve is included. Available in matte black finish. Caution: Sharp edges, handle with care.
Specs:
Dimensions: 2.8" x 1.8" x 0.10"
Weight: 1oz
Shipping: FREE
Ships from San Diego, CA via USPS First Class Mail.
Same day shipping on orders before 10am PST Monday - Friday.
You Might Also Like:
WARNING: For CA Residents
Online Shopping You Can Trust
Thingamabobs is based in San Diego, CA. We are real people behind this site, and we care a lot about our customers.  We have a quick response time and treat every customer inquiry and concern individually.  If you have questions about our products, ship time, returns, anything … just send us a message! You can email me directly at
Bob@Thingamabobs.com
Item No. U10602