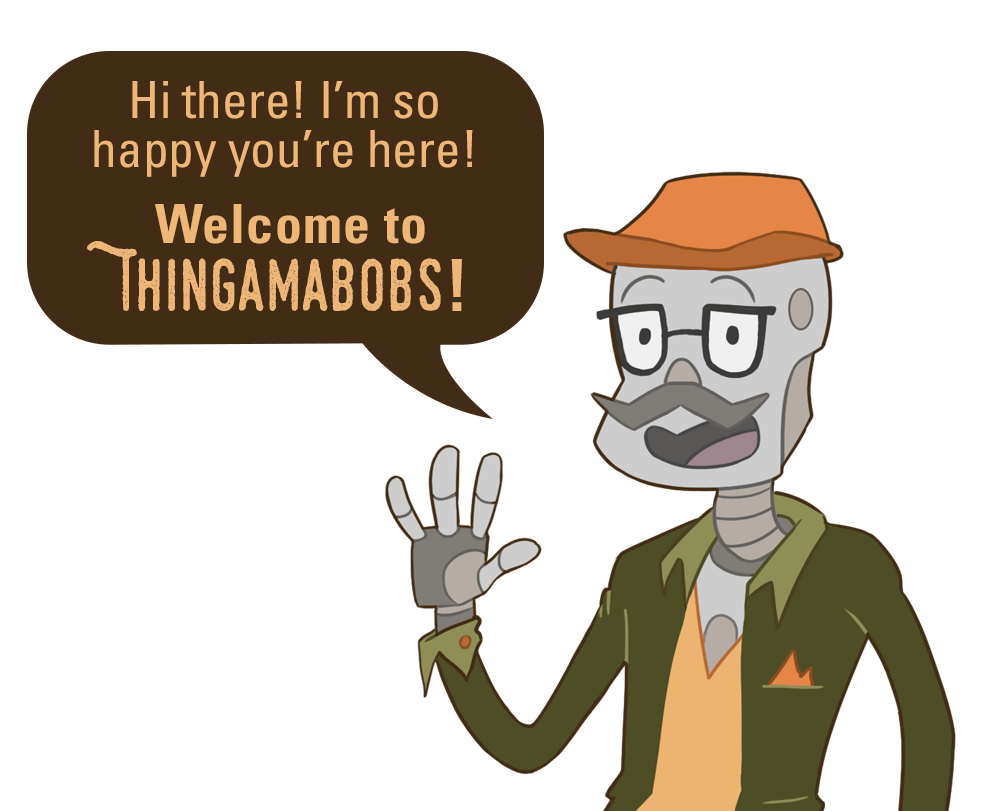 Hi there! I'm Bob, the brains behind Thingamabobs! I created Thingamabobs as a place to share some of my favorite products.  I love gadgets that are fun and help make everyday life a little easier!
About BOB:
I was created in sunny San Diego, CA in 2019!  My creators thought me up in a large warehouse close to many craft breweries … I think that's where my love of craft beer came from.  Being a native Californian, I also love to be outside.  From the beaches of San Diego to the mountains in Big Bear, exploring and adventuring are two things I am very passionate about.  My entire life I have been surrounded by tons of gadgets and accessories that help make life more efficient.  I am always looking for new products and ways to solve some of life's everyday problems.  Solving problems is my favorite thing to do!
If you have a new product idea, let me know! You can send me a message here.
Solving Problems:
Gadgets exist for two reasons: to solve a problem, and to make life more fun!  Solving problems is my favorite thing to do, but having fun is definitely a close second! Here is an example of a problem I recently had, and the Thingamabobs solution for it:
Problem: Stolen Car
Have you ever walked outside to find your car is gone? I have! It is a gut wrenching feeling that you will never forget.  Luckily, the day my car was stolen was also the day it was found.  The puzzling thing about when my car was found, I couldn't figure out how they had stolen my car to begin with.  I always lock my doors, my keys (and spare key) were safe and sound, no windows had been broken, and no wires were cut or crossed. So what happened? They stole my car through the RFID signal in my keyless entry and ignition key fob. To learn more about how that works, visit my blog about RFID here.  I knew I couldn't be the only one this had happened to, in fact this happens all the time! So I was on the hunt for a solution.
This is a great device that blocks the RFID signal, allowing you to keep your key fob safe from thieves when you're not using it, and safely hide your spare key.  It's small enough to fit in a purse or your pocket making it easy to use and keep with you at all times. You can also use this pouch to keep your credit cards safe from those pesky signal stealing thieves!
How to Shop:
Right now I only have a select few of my favorite Thingamabobs, so simply click "shop all" to see my favorite gadgets and solution providers.  I will be adding more products to my Thingamabobs collection, so make sure you sign up for my newsletter at the bottom of this page to stay in the loop!
Happy Shopping!
- Bob Thingamabobs