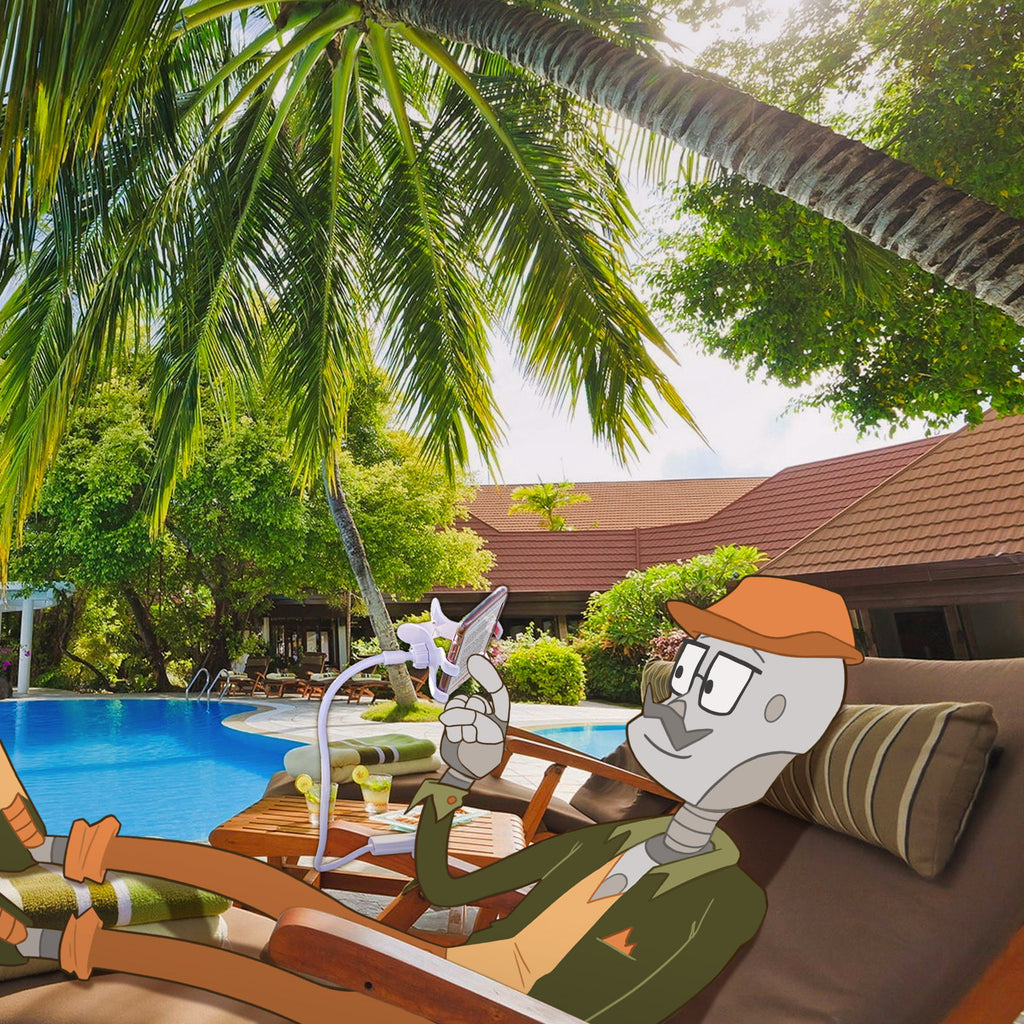 5 Ways to Use the Flexible Phone Stand
One of the top selling items on Thingamabobs is the Flexible Phone Stand/Mount.  This is such a cool item, with a simple design, but lots of function!  Here are the top 5 ways I like to use this item.  What are some of the unique ways you are using this phone stand?
Taking Pictures
The flexible gooseneck arm of the phone stand allows you to prop your phone to the perfect angle!  This works great for simple product pictures, and fun artistic photographs.
Reading
Lay in bed, attach the flexible phone stand to your nightstand and pull up your favorite ebook.  If your eyes get tired from reading on the screen, try adding a red filter to your display.  It's easier on your eyes, allowing you to read your favorite book for hours!
Cooking/ Recipes
This one is my personal favorite! Attach the clamp to a cabinet in your kitchen and flex the arm so you can read your recipe perfectly.  Now you don't have to worry about getting messy hands on your screen while you follow a new recipe.  This is especially great if you are starting to meal prep for your new year's resolutions this year!
Recording Videos, stop motion
If you are getting into posting videos of your workouts, products reviews, or how to's … this is the BEST!  Again, the flexible arm allows you to position your phone at the perfect angle.  This is also a great tool for stop motion videos.  I know kids are really into making these right now, and they will LOVE the flexible phone stand.
Watching Videos
Another kid friendly use!  I talked about this in a previous post, but it's worth mentioning again! I love kids, but sometimes they can be real tornadoes when it comes to electronics.  If you are lucky enough to be the parent of a spunky kid that can't keep their fingers away from the screen when watching videos, you need this in your life.  Simply attach the flexible phone mount to any table, desk, stroller, car seat, etc. and position the screen perfectly for your little one and voila! The phone stays in place for them to watch Paw Patrol or Peppa Pig or whatever the latest show is, and you don't have to worry about them exiting out or pressing buttons on accident. No more dropped phones getting lost in the bottomless cracks of the couch or bed.
There are so many uses for the flexible phone mount, I am finding new ways to use it every day.  I would love to see how you use your phone mount!
To purchase the Flexible Phone Stand, click here!
- Bob Thingamabobs