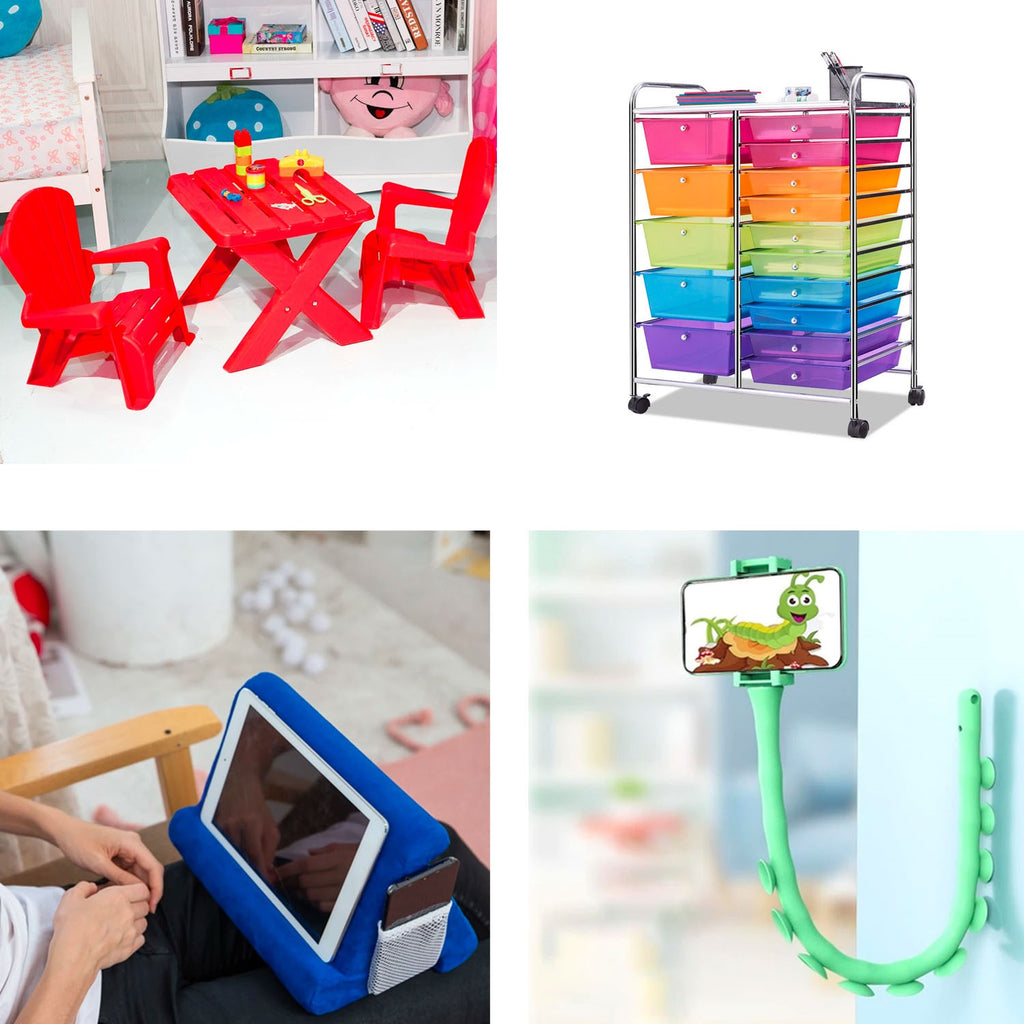 Creating Creative Spaces at Home
Creating creative spaces at home is more important now than it has ever been!  Many people are working from home, going to school from home, and overall spending more time at home.  This is a great time to rethink the spaces in your house.  You want to set yourself up for success whether you are working from home full time, doing homework or homeschool, or just need a space to sit a read a book.  I have tons of great solutions to help you create a space that is not only enjoyable, but one that will help you focus and be creative when you need to.
Home Office 
The first space I want to talk about is the home office!  Even if you don't have an entire room to dedicate to a home office, it's still a great nook in your house to have.  Below are some items to include in your home office even if you just use it to pay your bills.
Outdoor Spaces
Outdoor work spaces can be a great change of pace from your regular indoor home office.  Getting outside can help boost your mood and the small change can be invigorating!  Here are some great products to help you set up a creative outdoor space!
Kids Spaces
Essentials
Wherever the creative space is in your home, I hope you've made it a place to relax and be productive.  Let me know what products you love to have in your creative spaces at home!
- Bob Thingamabobs