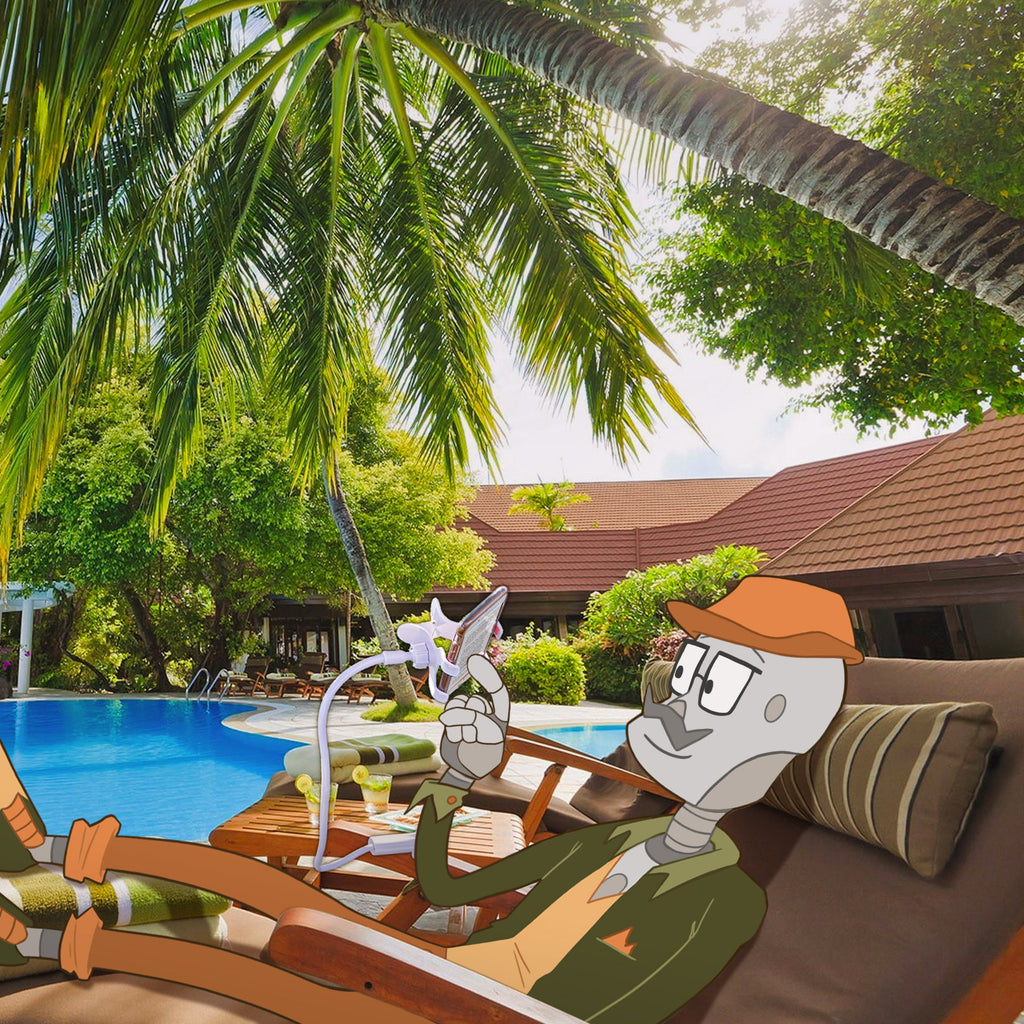 You know what really grinds my gears?! When I'm scrolling my super sweet Instagram page (@thingamabobs_official), and my phone slips out of my hand and flat onto my face! It's gotta be the worst thing ever! Never let this happen again and install a flexible phone mount on your night stand!
Easy to Install
The flexible phone mount has an easy to install clamp on the bottom, that screws and unscrews to tighten in place.  It fits most night stands, desks, and even headboards.  The flexible arm allows you to adjust the phone any way you want it!  So you can place it where it's easy to scroll, or position it perfect for streaming videos on your phone right from bed.  You can even place it on your desk so your phone is always handy!
Record Videos
If you love making social media content, this is the phone mount for you!  You can position the phone to record you while you are writing or drawing, even decorating cookies.  If you are one of those super talented people that can turn cookies into works of art CALL ME!!! I loooooooove cookies, and it is my dream to eat a cookie with my own face on it!  You can also use this phone mount just like a tripod to record videos or take pictures.
Calling All Content Creators:
On a side note, I am always looking for new shops and creators to follow on Instagram.  If you love to create content on social media, send me a message … I would love to follow you!
For Kids
I love kids, but sometimes they can be real tornadoes when it comes to electronics.  If you are lucky enough to be the parent of a spunky kid that can't keep their fingers away from the screen when watching videos, you need this in your life.  Simply attach the flexible phone mount to any table, desk, stroller, car seat, etc. and position the screen perfectly for your little one and voila! The phone stays in place for them to watch Paw Patrol or Peppa Pig or whatever the latest show is, and you don't have to worry about them exiting out or pressing buttons on accident. No more dropped phones getting lost in the bottomless cracks of the couch or bed.
There are so many uses for the flexible phone mount, I am finding new ways to use it every day.  I would love to see how you use your phone mount!
- Bob Thingamabobs
Items featured in this post: