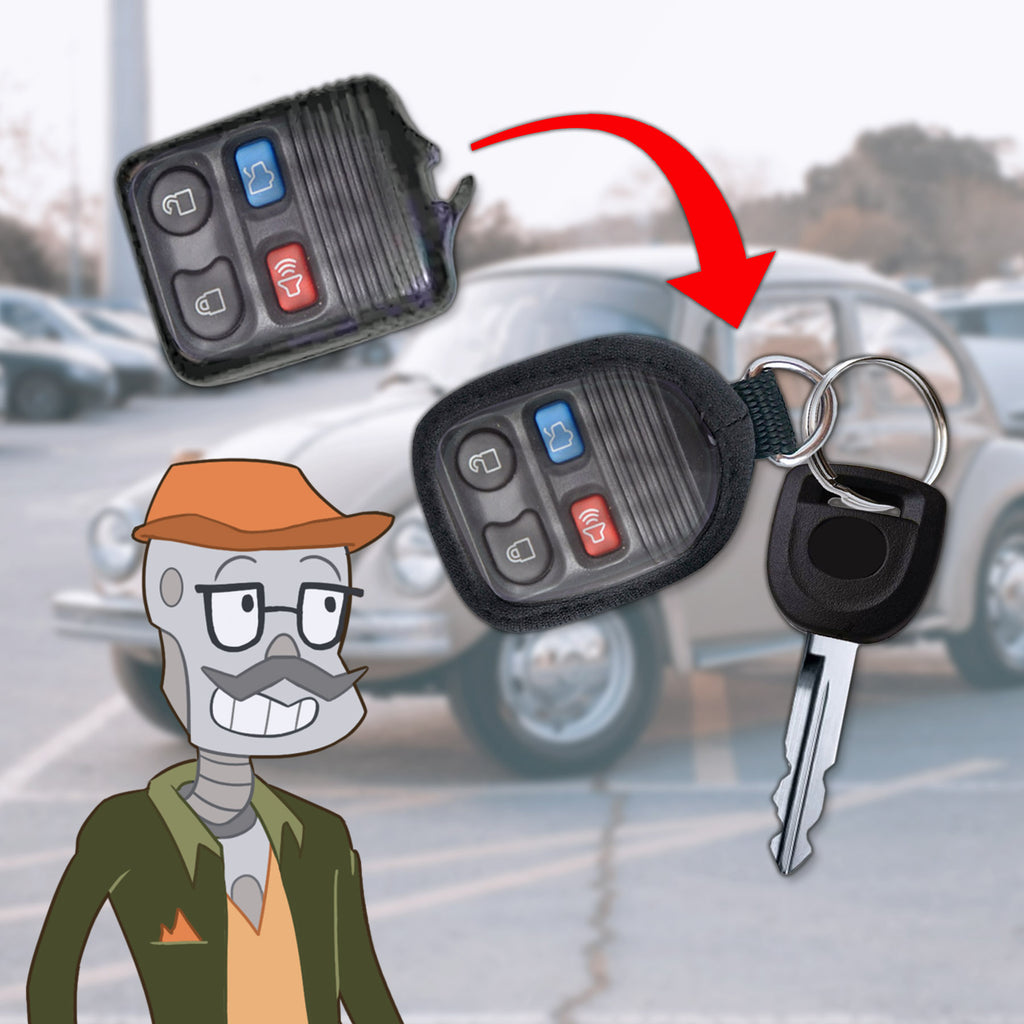 One of the most common, and most frustrating everyday problems I've comes across, is a broken car remote or key fob.  They seem to make the little piece that connects to your key ring extra flimsy so you have to replace it every year.  Those dew-dads are not cheap! It seems silly … and annoying … to replace an expensive car remote or key fob just because the small plastic piece at the top broke.
The Solution: Remote Skins
These neat little pouches can house your car remote to protect it, and the best part is, it comes with a key ring attachment!  This way you don't have to replace your entire car remote just because it no longer attaches to your key ring.  You won't risk losing it, because it can now be reunited with your key ring!  These skins also help protect the remote in case you drop it, it gets wet, or even breaks apart.
Easy to Use
All you do is slide your remote into the back of the pouch, and you're done!  The clear front allows you to see your remote, and protects the images on the buttons from rubbing off.  I swear no matter how long I have my car remote, I always forget which button locks and unlocks the doors … anyone else?! No? Just me? OK ;)
Durable
This remote skin is made with high quality material.  You really can't find a better value for the price point.  This skin will keep your remote safe from water (rain), dirt, and dust.  It helps keep your fob looking like new by preventing everyday wear and tear.  This is also great if you intend to sell your car yourself.   The material also gives a little, so your car remote doesn't have to be exact fit, this skin will stretch to form around your remote.  Just make sure you look at the pictures and measurements before deciding what skin will work best for you.
Before you go searching for cheap after market key fobs or car remotes because yours broke, try one of these remote skins.  They're very affordable and if they don't fit, send it back within 30 days of your order! It's a win – win!
- Bob Thingamabobs
Items featured in this post: