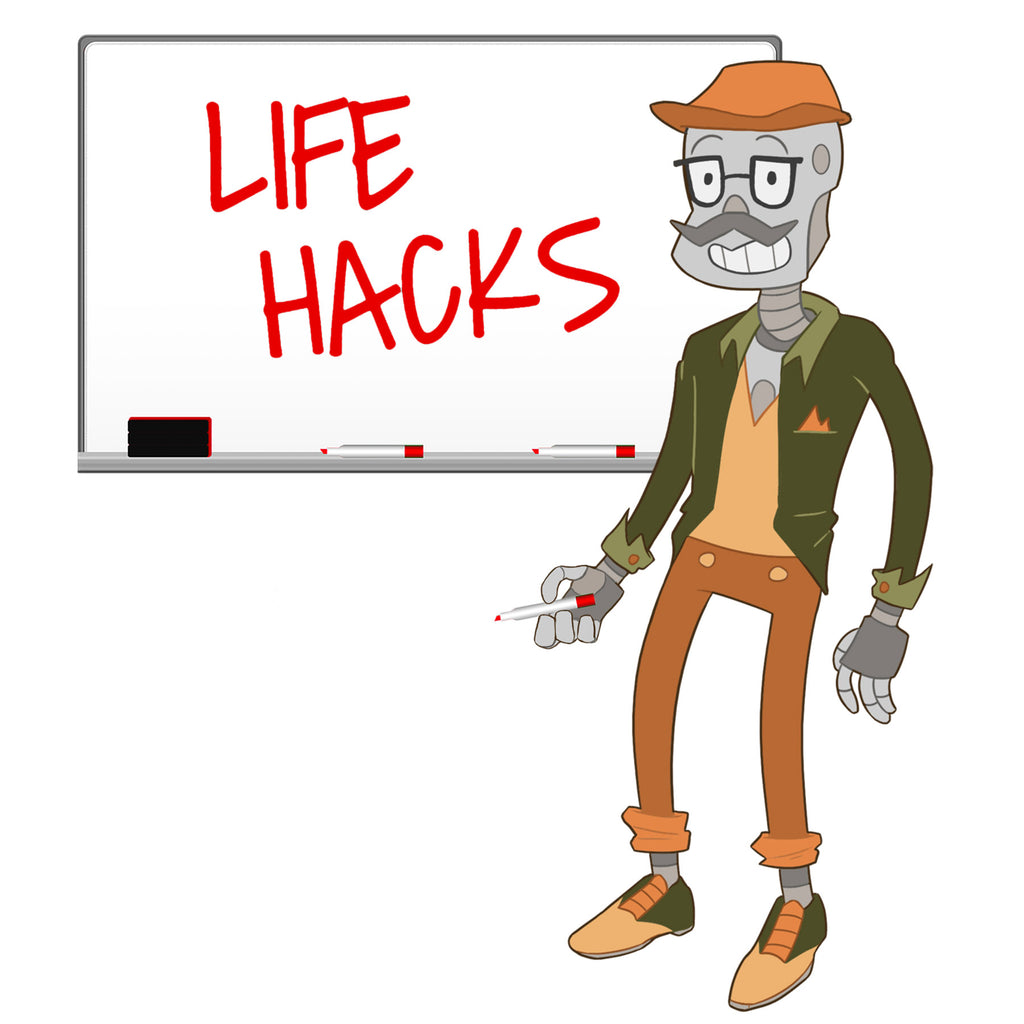 Thingamabob's Hacks
Thingamabobs are a lot like home hacks, or life hacks, because they are both little things that help make the big things better.  Like using the mobile order function at Starbucks so you can quickly get in and out, instead of waiting in the long line on Friday mornings.  Why are Friday mornings always so busy at Starbucks?! It's a small efficient act that helps get your Friday started off on the right foot! Here are some of my favorite Home Hacks, App Hacks, and general Life Hacks I like to call Thingamabob's Hacks. Share some of your favorites below!
Amazon Prime/Instacart
Why even leave your house anymore, honestly? Whether you are busy with kids or just busy with life, Amazon and Instacart are the home delivery services we have dreamed about since the 90's!  We have truly evolved as a society.  We started with delivery pizza, and now you can have pretty much anything your heart desires delivered right to your doorstep the same day you order it! It used to take me three days (and two very sleepy mornings) to remember to stop by the grocery store after work for more coffee, now I order it online as I drink my last cup of coffee in the morning and its delivered by the time I get home. Genius!
Emergency Prep Kits
The older I get, the more I realize the importance of Emergency Prep Kits.  Not because I think the world is coming to an end, but because there are a lot of reasons I could be quarantined to my house without running water or electricity.  There could be an earthquake (welcome to California) or other natural disaster, a pandemic leaving me quarantined to my house for days (*cough*coronavirus), or even a simple unplanned power outage for an evening. In any event it's better to be prepared and not need the emergency supply of food and water, than to need it and not have it! If you're not sure what needs to be in this kit, see my blog on all the Thingamabobs you need here.
Super Cool Hiding Place for Spare Keys
Hiding a spare key is not a new concept, but now you can get really creative in the way you choose to hide your spare key!  If you're still leaving a spare key under the mat or in a flower pot, you might as well leave your door wide open.  Some simple options are giving a spare key to a neighbor you trust or having a smart lock on your front door with a keypad, but even those solutions have holes in them.  The best way is to hide a spare key near your house.  I love this Sprinkler Key Hider, not only is it discreet, it's large enough to fit more than one key in it. You can also use magnetic keys to stick under your grill or behind your AC unit. Check out more ways to hide your spare keys here.
Command Strips
Why ruin a perfectly good wall with a nail, when you can get the same job done with a command strip?!  Command strips aren't just for people living in apartments that want to keep their deposits, they're also great for kids (and adults) who change their minds a lot. They make command strips that can hold up to 16lbs now! There's no reason to ever put a hole in your wall again. You can also use these neat stickers to help you stay organized around the house.  Check out this article I found from Good Housekeeping with more ways to use command strips around the house!
Multi-tools
I started carrying a multi-tool around a while back, and honestly I don't know how I ever lived without it! I use this neat little tool ALL THE TIME. Usually it's small tasks like cutting a string, loosening a bolt, or opening a fresh cold one *cheers*.  They make multi-tools so convenient now, you can even store one in your wallet or key chain.  You gotta get one! If you don't have a multi-tool, or you don't think you need one … buy one from me here and if you don't use it you can return it within 30 days of your order!
Organization Apps
Remember when Apple first came out with the campaign "There's an app for that"? It's so true! If you need help staying organized in your life, there are lots of apps for that!  These are some of my favorites that I use almost daily.
BE HAPPY
The best life hack of all is choosing to be HAPPY. It's not always an easy choice, in fact sometimes it's disguised as everyday mundane tasks that either bring you down or make you happier.  The best advice I can give is to do things that you enjoy and find hacks for things you need to do but don't enjoy.  If you hate laundry, there is a service that will do that for you! Don't have the money for that? Download Mint and find out where you can cut spending, or pick up some freelance jobs on Fiverr until you can afford it.  Set a reminder to wish your friend luck on their interview or send them a card on Ink-Cards "just because".  Making other people happy is also a great way to have a happier life! It's the little things in life that make the big things better. The choice is yours! Do something to make your own life easier and more enjoyable today.
Gotta go, Jessica Simpson's new book just became available on Libby, so I'll be enjoying that the rest of the weekend! See ya!
- Bob Thingamabobs